Having an eCommerce website? Unable to track the behaviour of the customer visiting your website? Shopping behaviour analysis by Google analytics is a feature that lets you track to checkout channel add or remove at cart action, product review at sale channel, affiliates, coupons, promo codes, refunds etc. The analytics section has its subsection such as conversions and then shopping behaviour.
Here, in this article, you will learn even about enhanced ecommerce tracking in Google Analytics. It is just one step ahead towards smart and effective tracking of your customer's behaviour on your eCommerce store.
Now, moving on, you will get a step by step guide for how to use this fantastic tool for analyzing the shopping behaviour of your customer.
Getting Started!
The next step is you must enable the enhanced ecommerce on the view level, similar to classic ecommerce. Click

Admin option

 ->"Ecommerce Settings" and it will bring you to the below drop box.

You also have the options available to set up the checkout labels. For an example: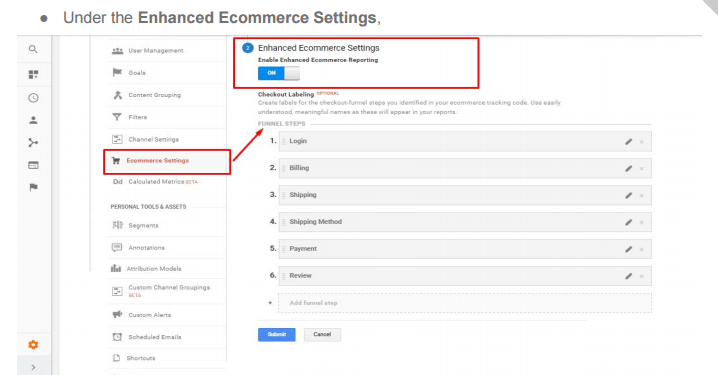 Wondering what would be the role of keeping these labels in analytics? Here we go!
You can then import product data to provide the detailed information of all the products such as sizes, colors, etc. Along with this, you can also import refund data. But make sure that this refunding of the data doesn't change the earlier ecommerce transactions. Hence, you can import refund data without any risk. And you will also see refunds data in your sales performance report.
Now, moving on, here we have another free eCommerce extension, which helped us to make the precise tracking.
Google Analytics Enhanced Ecommerce Extension is a free magento extension which lets you use this latest feature of Google Analytics easily. This extension supports five new reports and also support guest checkout functionality, internal search tracking facility, display advertising feature.
Don't know how to install this? Wait, let me explain you!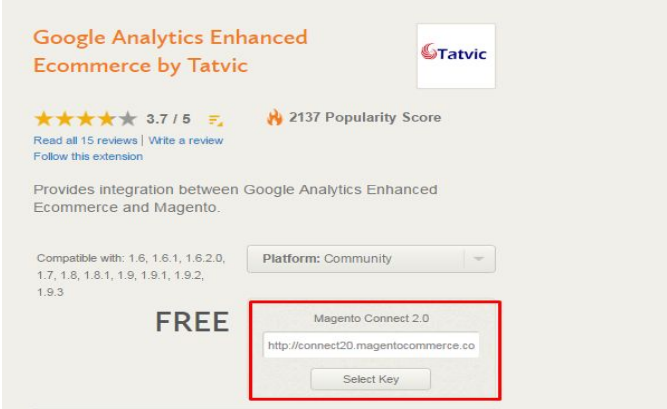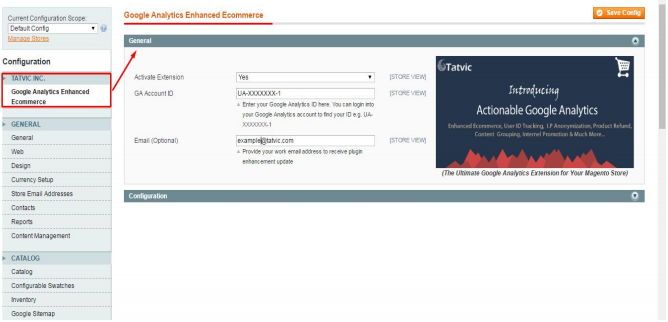 Now select Google Analytics Enhanced Extension to configure it.
For further reference, you can click here. Once the installation is over, you need to put the GTM code in order to integrate both the extension and the GTM. If you are not a GTM user, this extension will generate its own GTM code and then complete the process of analysis.
NOTE : The report will not support all the data when you have only single page checkout.
Do you know these 8 unreleased Secrets that will double your website conversion rates?