Contact us
Magento 2 Migration Services
If your site is running on old Magento version, it can suffer big time with extensions and themes demanding latest version.
We as a responsible Magento development company understand the sensitivity of this whole scenario and hence offer Magento upgrade service, whether you are an existing client or a new client altogether. By doing this you have improved shopping cart, checkout, speed, & performance. Magento 2 is believed to be more fixes than the previous version.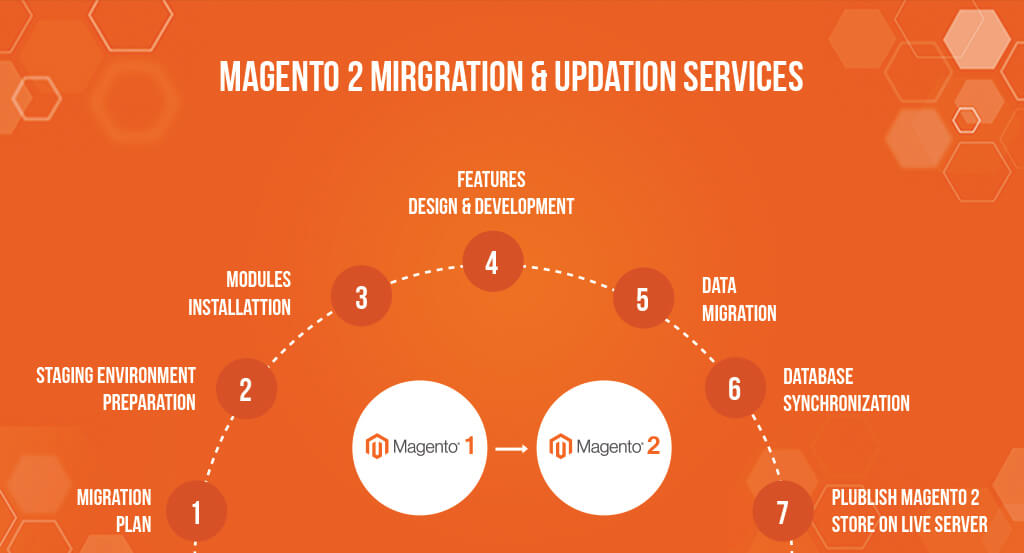 This easy to use, high-performing eCommerce platform can drive you a great amount of success. Elsner Technology provides amazing Magento 2 migration services which will seamlessly migrate your Magento1 to Magento2.
Magento community has decided their date of ending support for Magento 1.9.x and all the versions before 1.9.x of Magento. After 17th of November 2018, no official updates will be rolling out further.
We not just handle core Magento upgrade service, but also transfer the theme to the latest one. Additionally, we refine the Magento database followed by updating all the extensions helping in running your ecommerce store, incorporate the latest security patches in the market supporting your store theme and do final QA testing thoroughly before releasing out to the client.
Our Magento 2 Migration Service Includes:
We first download your Magento database to our host we are using for testing.
Then we go for an upgrade, fixing issues related to database meanwhile during the transition.
This is followed by testing the upgrades on the associated products, customers, and orders, of our testing host.
We publish the same to your store.
That's it! Just check for yourself.
Website Theme Consulting
Our Magento 2 Migration Services Cover
Updating Magento master database with products, orders, and customers
Any errors or bugs fixes encountered on the way
Store theme transition with minor issues related to incompatibility solve
We publish the same to your store.
Upgrading or installing any extension you purchased from us
Third party extensions upgrade associated with your store
Get in touch with us today! To get started!
Let Us Help You
Build Your Brand!