Our focus in Manual Testing ultimately lies on flawless software and its applicability to meet customer requirements. We provide assistance with initial development, tool choice, and conformation, as well as choosing the suitable application zones to examine.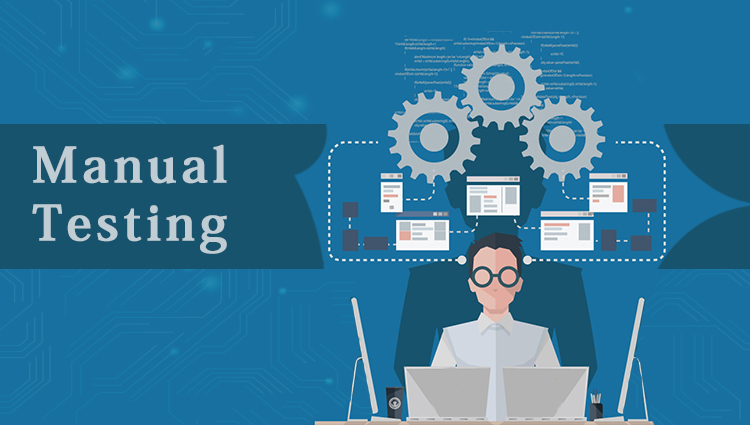 In the manual testing process which we offer to our clients through our skilled tester generates a test plan first and then implements the procedures. The Manual Testing services which we offer include the following features:
Better-quality testing treatment of applications beforehand release
Measurement of defect release amounts at the start, and throughout the project
Valuation of existing testing measures to recognize subjects that could disturb the result of manual testing
Procedures to supreme ROI
Generate/Uphold test gears & test sets
Test implementation and Report on outcome
We offer complete application and system testing services designed to ensure system functionality with reliable testing processes while adhering to highest quality of testing standards.
The various types of testing offered by Elsner experts who are skilled across various wide-ranging domains and technologies are:
Acceptance testing and Integrated testing services
Black box testing and white box testing services
Manual and Test Automation services
Regression and Performance Testing services
Acceptance Testing
The acceptance testing process offered by Elsner is designed to duplicate the expected actual use of the product to ensure what the consumer or end user receives is fully functional and meets their needs and expectations. The testing plays a major role in quality control which aids to identify any defects or problems which might arise at any stage.
The key services offered through Acceptance Testing by Elsner are:
Building a test plan- Drawing the strategy for testing
Validating and confirming the system process as per business needs.
Preparation of Test log book – with detail history of test undertaken and result.
Sign off with the client after assessment to go live.
Integrated Testing
At Elsner the integrated testing features which we offer help our clients to verify their applications in terms of seamless operation with other multiple systems within or outside the environment. The process which we adopt includes efficient identification of flows between system/application to get the desired output as per customer need.
The key services offered through our Integrated Testing services are:
We undertake both type of integration testing – The top-down and bottom-up approaches for integration testing
Integration between core application and non-core applications with existing interfaces
Mapping of conformations between test environments and production.
We undertake navigation flow and workflow with alerts.
Black box testing
We provide experts who undertake black box testing services without knowing the program internals. This means that test happens without internal structure that is the code or program to test effectiveness of the software. The key services offered by us in Black box testing are:
We undertake functionality tests, stress test, volume test, recovery test and benchmark tests.
Random testing – we undertake test that are random
We provide tester of non-technical background to ascertain the effectiveness of program
We verify the contradictions in real system and the stipulations.
We construct tests that are directly from the supplies document.
White box testing
At Elsner our White-box testing services involves outlining possible implementation tracks through the code and working out on detail aspect of what input values would power the accomplishment of those tracks. Our skilled tester examines the internal structure of the program or system to evaluate the program.
White box testing includes numerous testing types used to assess the usability of an application, chunk of code or exact software bundle. The key services offered through our White box testing are:
Unit Testing – this is the first process under white box testing and it is cheaper and easy to fix. The testing happens here as an when the code is developed
Testing for Memory Leaks – Our testing team are experts in identifying the Memory leaks that causes slower running of applications.
White Box Penetration Testing – Our experience testing team work on attacking the code of the program from all possible directions to identifying any security threats in the code.
Do contact us today to recognise about our Quality Assurance and Testing Services and allow us to become your prestige partner in shaping your business in the right direction.